Choose from our offers and packages and have a unique experience at Stammershalle Badehotel
At Stammershalle Badehotel we offer several tailor-made deals and package stays. You can book a holiday package for one, two or three nights. And you can always extend the package by an extra night or more if you want your holiday on Bornholm to last a little longer.
With a gourmet stay, there is plenty of opportunity to enjoy your holiday on Bornholm with the beautiful surrounding nature, local delicacies and Bornholm's gourmet.
The gourmet stay consists of 2 or 3 nights in a double room including our signature breakfast buffet and evening menus.
Get away from it all and stay at Stammershalle Badehotel for a few days of relaxation, good food, breathtaking scenery and fresh sea air on Bornholm.
With three nights and a two course evening menu every night, you'll get plenty of time to discover and explore Bornholm and enjoy each other.
If you need to relax and recharge a bit but don't have time for a long holiday, you can enjoy a lovely Sunday on Bornholm and let yourself be pampered at Stammershalle Badehotel.
After you settle into your room, we'll offer freshly ground coffee or a cup of tea with homemade pastries before you sit down to enjoy the three-course Sunday menu in our restaurant.
Enjoy 3 nights in the most beautiful Christmas surroundings with everything included.
Can be booked from 23-26 December 2022.
Experience the New Year on Bornholm and stay in a classic beach hotel.
Can be booked from 30 Dec – 2 Jan 2023.
See our selected offers here and be inspired to visit Stammershalle Badehotel.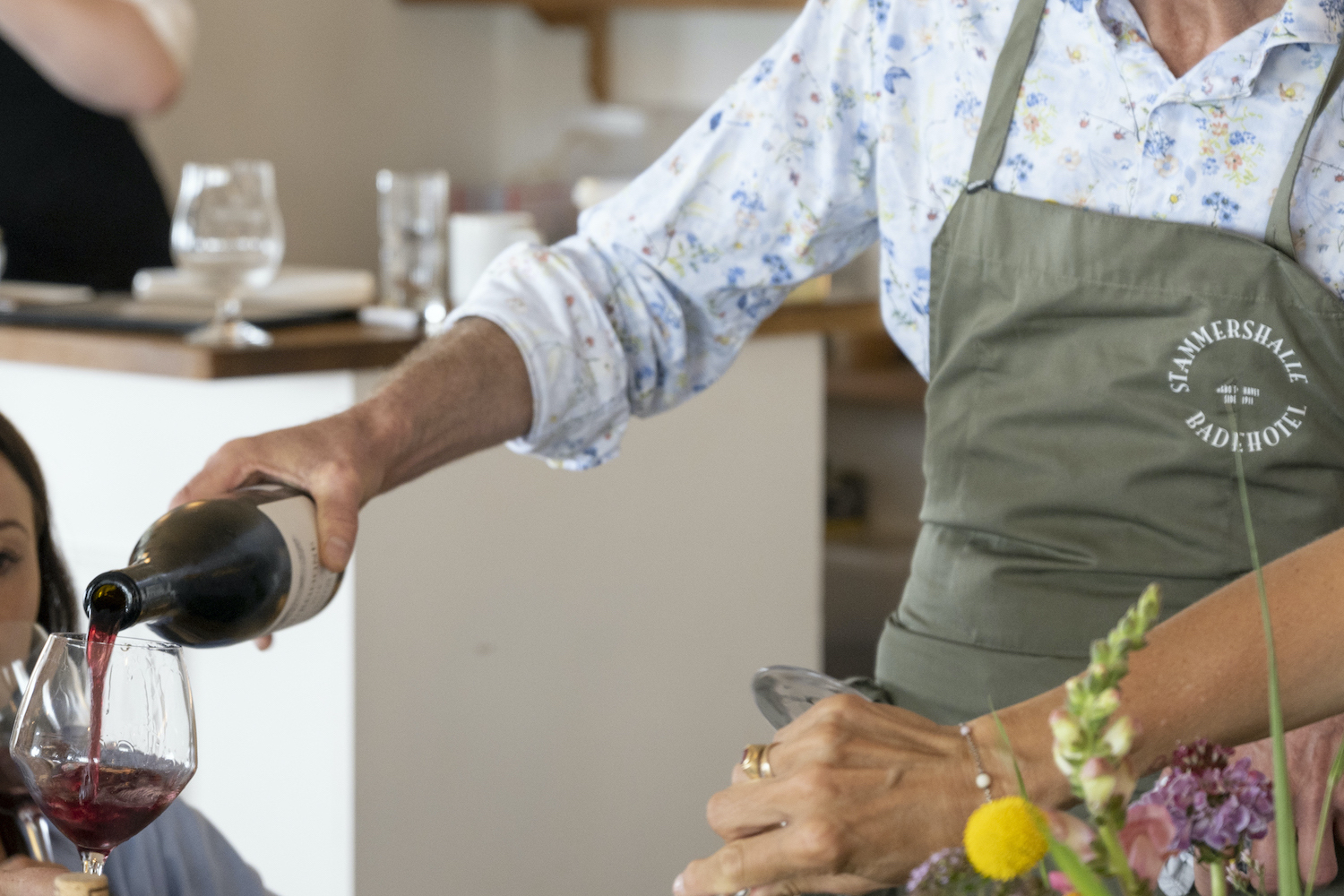 On Thursday, April 28th, we are hosting a wine tasting event where our sommelier will present 10 different wines with a 5 course dinner.
Read more →
Hotel & Gourmet Restaurant
Iconic Seaside Hotel on Bornholm