We offer fine dining near Gudhjem, and we do everything we can to give our guests a gastronomic experience that exceeds their expectations
Our ambition is to be one of the best restaurants on Bornholm
Our selection of wine amazes all the guests and keeps the level top notch
Our menus are inspired by the season and local ingredients
Get your weekend off to a great start with a delicious Bubble Brunch
The restaurant's menus reflect a love of the seasons and local specialities
In our restaurant near Gudhjem you'll find gastronomic delights along with a great view of the sky and sea. Attentive and friendly waiters are on hand to make your visit a memorable one.
Our talented chefs put together well-prepared menus with a love for good local ingredients. The menus are seasonal and change every month.
You can choose between four- and seven-course gourmet menus and from a wine menu, where each glass is carefully matched to the dish.
Gourmet vegetarian menus are also available.
Breakfast buffet with Bornholm specialities during sunrise
Get a good start to the morning with our breakfast buffet created with a focus on selected Bornholm specialties and home-made dishes, where quality and taste go hand in hand. At the same time, you can watch the beautiful sunrise over the Baltic Sea, while the day starts in calm surroundings. Even if you are not staying at the beach hotel, you can book a table for breakfast in the restaurant all days of the week.
Extra weekend pampering with bubble brunch
Every Sunday we serve a little extra weekend treat in the form of a "bubble brunch". Here you'll find the kitchen's wide selection of brunch favorites with a focus on quality and taste. And of course, it's always served with a glass of bubbly – sparkling wine – coffee, tea, juice and lots of homemade delicacies.
A treat for all the senses!


Wine cellar with exquisite wines
When you enter the Restaurant, you will immediately notice our impressive Wine Cellar, which is now more beautiful than ever after our recent renovation. This cellar houses a careful selection of wines, which we are proud to present in the restaurant. Our wine list is carefully composed with a preference for French wines and selected wines from regions that perfectly complement our current menu.
We have a particular interest in the wines from the northern regions, including Burgundy, the Loire and the German wine regions. These wines, with their distinct character, harmonize beautifully with our culinary dishes.
We have a deep respect for small producers who practice sustainable wine production. Of course, we also have representation from the more established wine regions. We value the opportunity to follow a wine's development over time, which is why we have a significant collection of older vintages from Burgundy and Germany.
For our gourmet menus, we offer a tailored wine menu, and many of our wines are available per glass, allowing you to explore our wine list at your own pace. Our team is always ready to help you choose the perfect wine for your taste.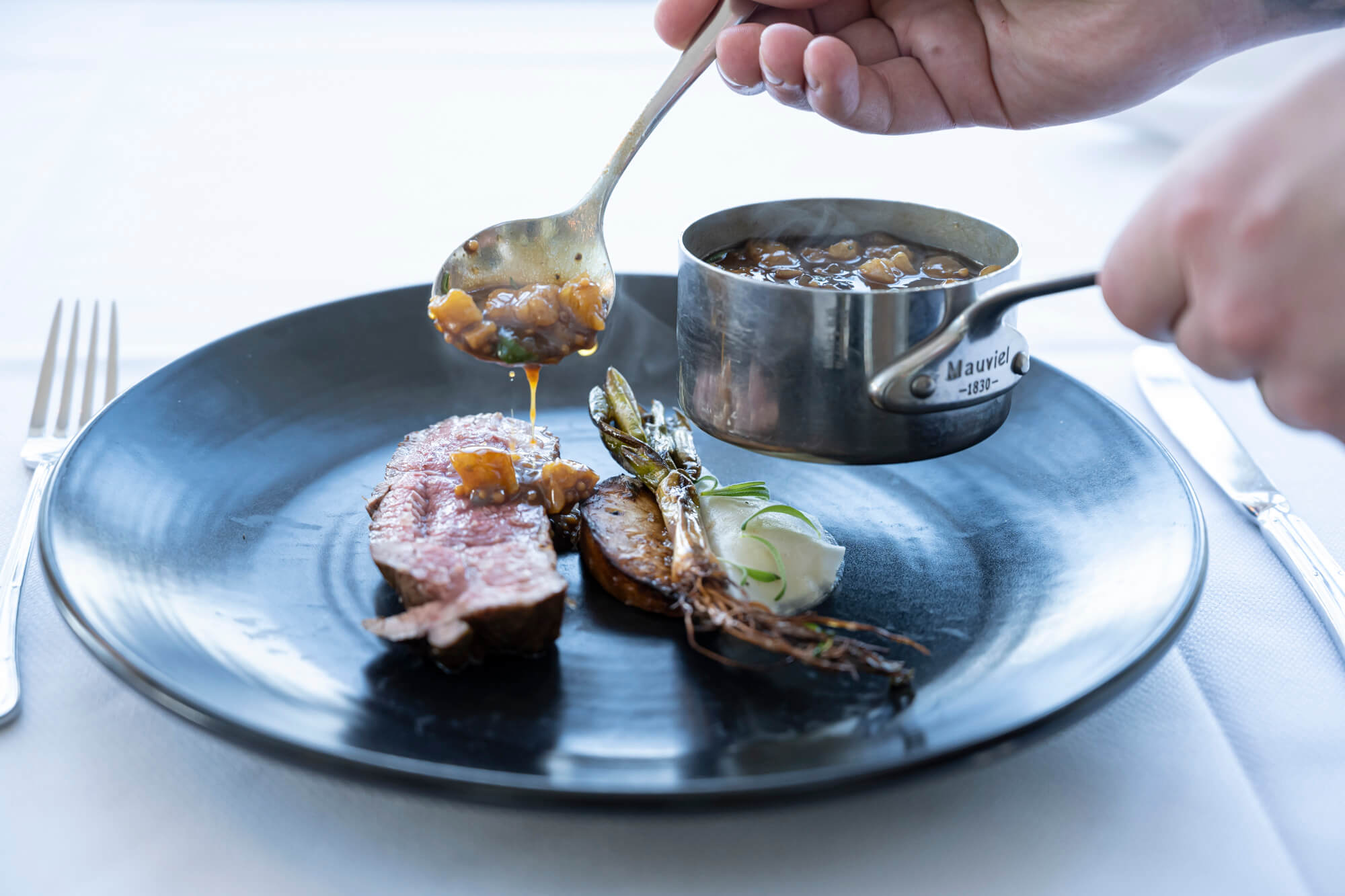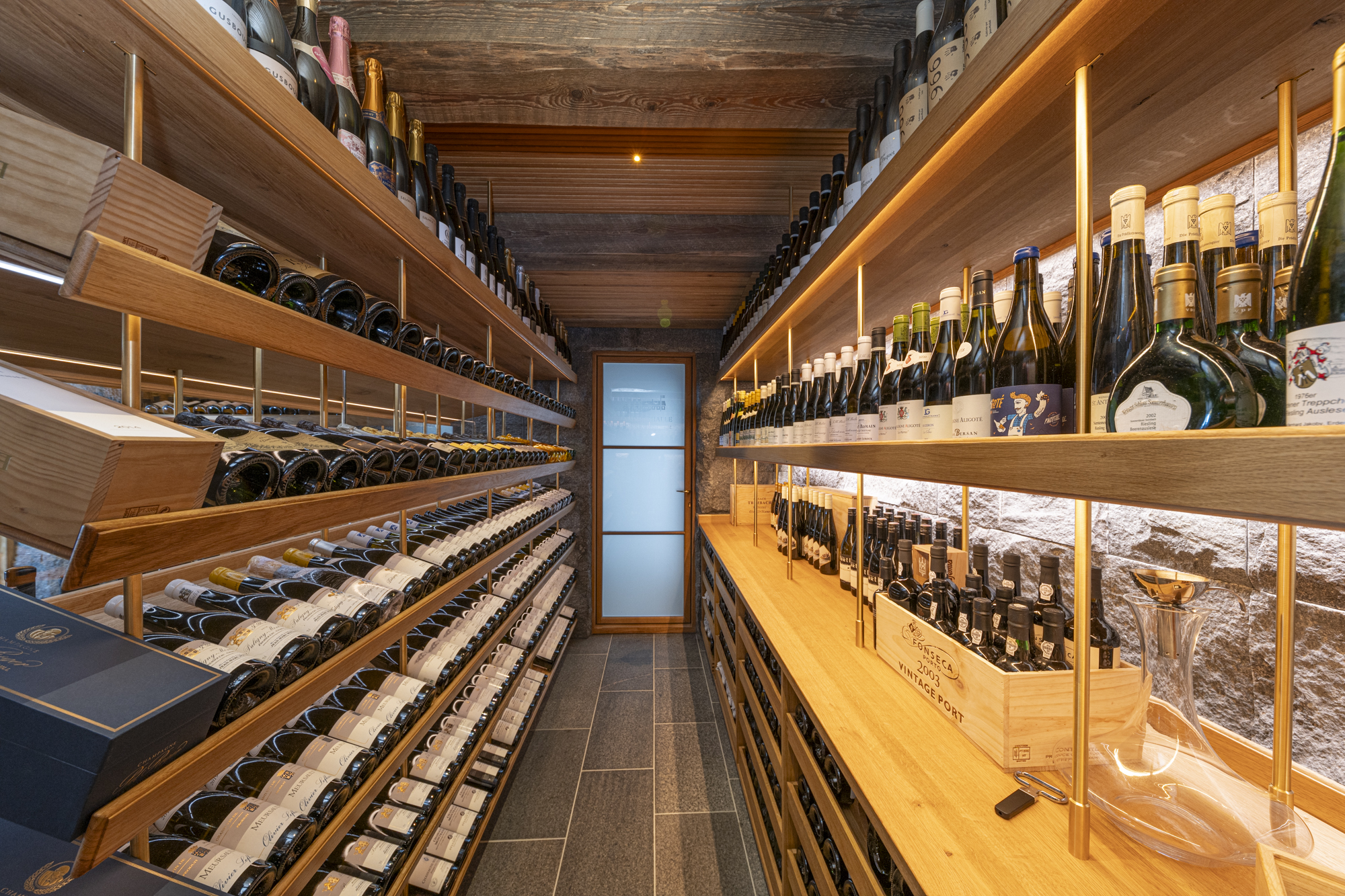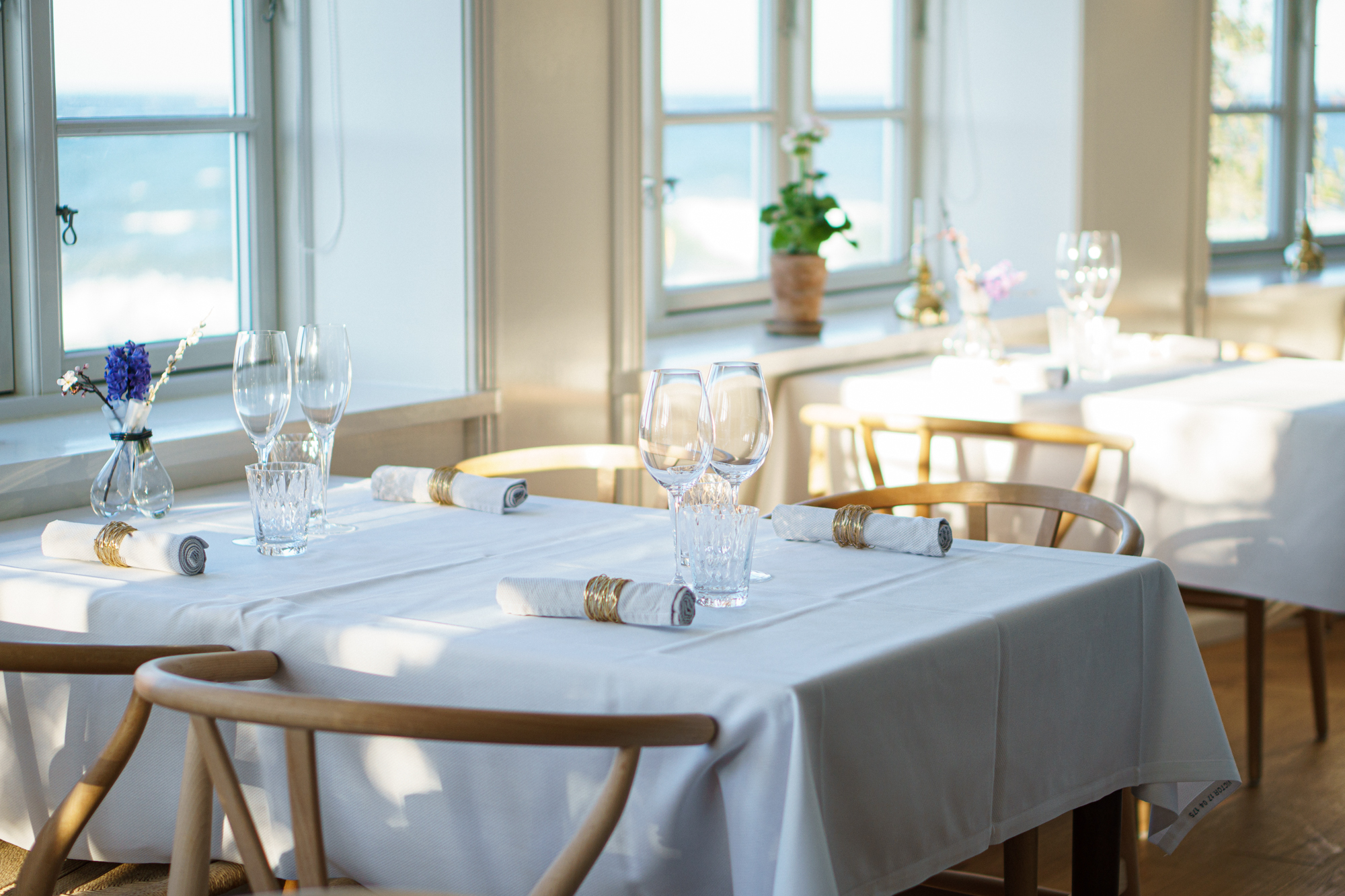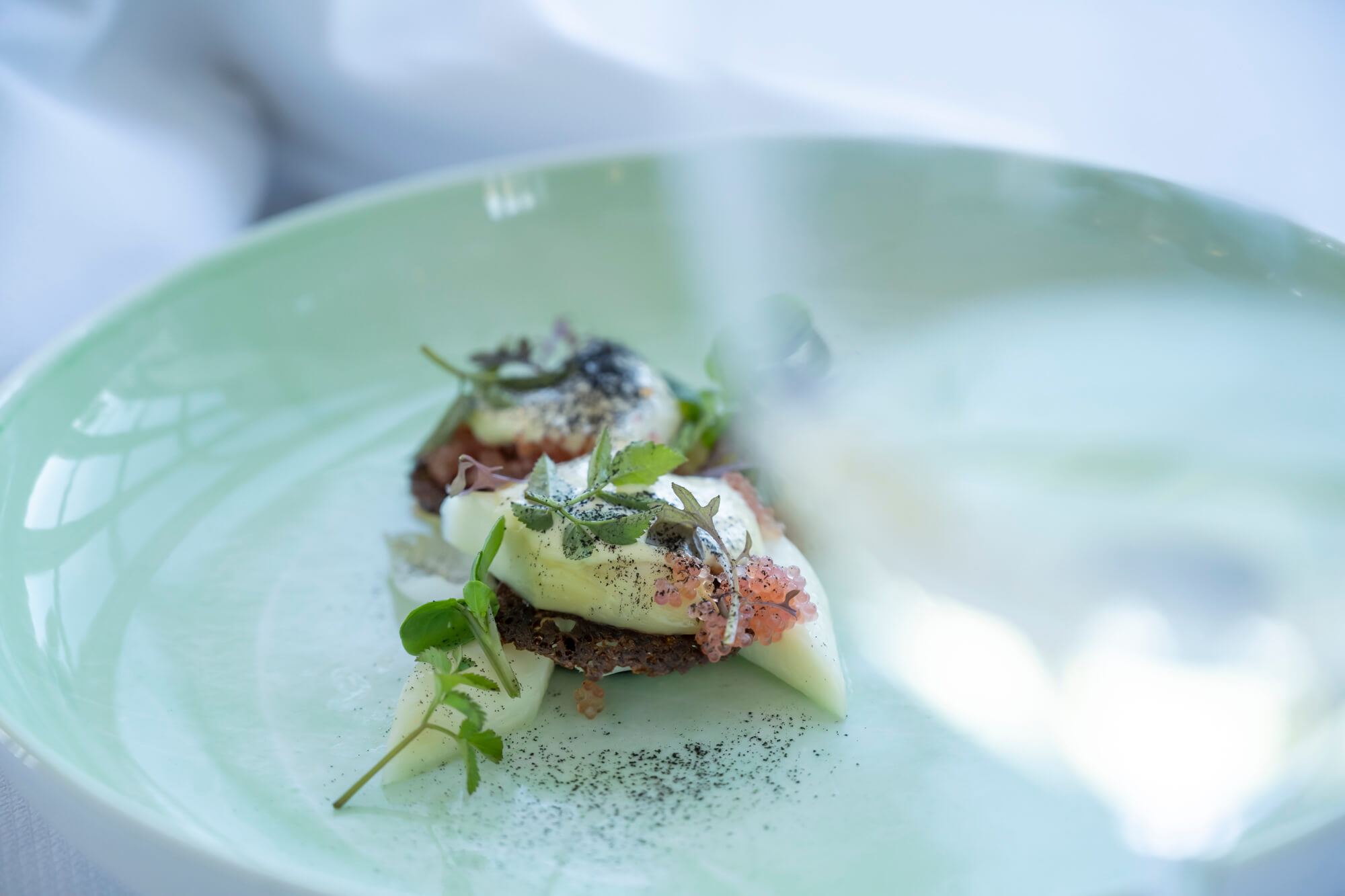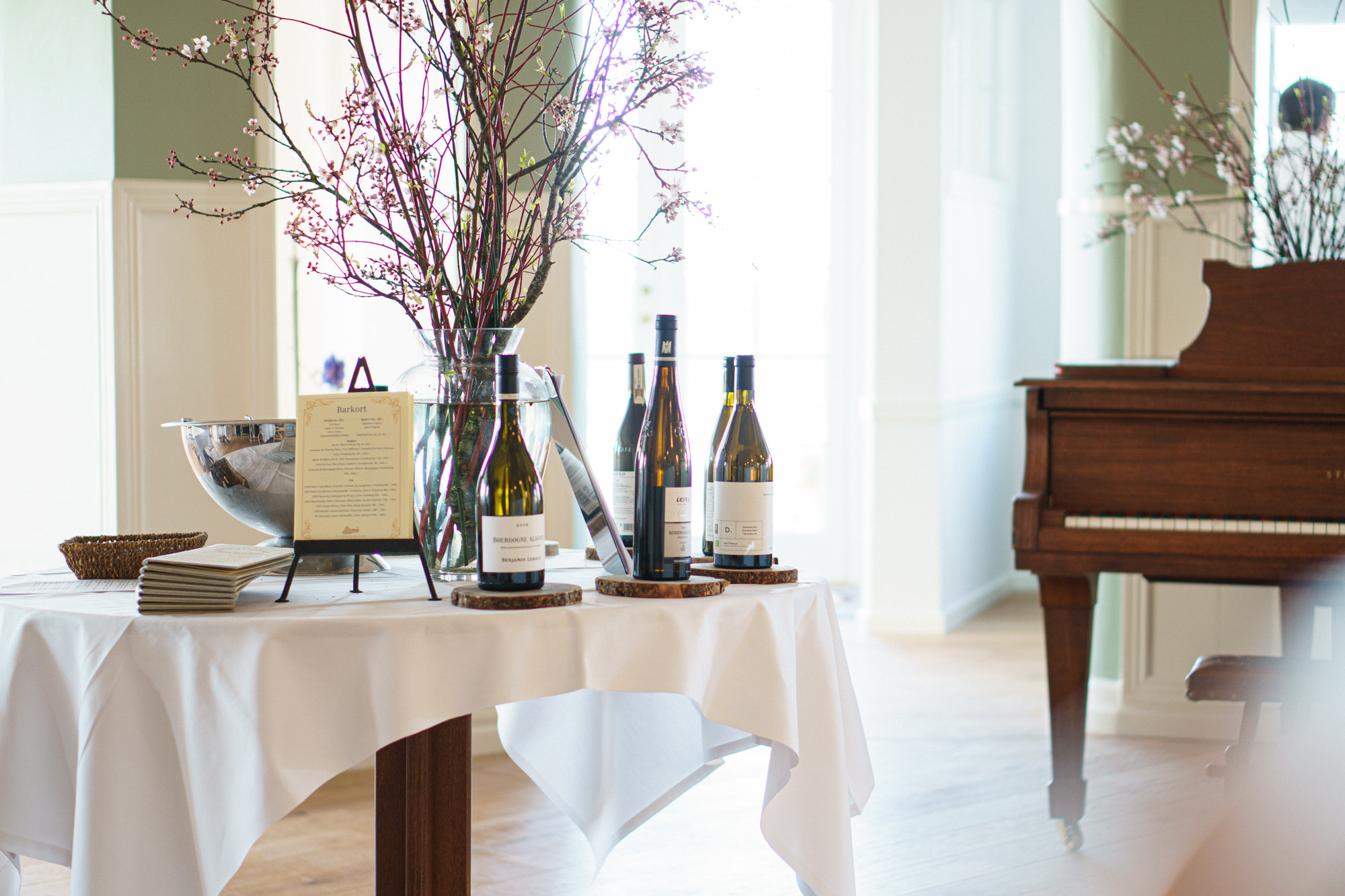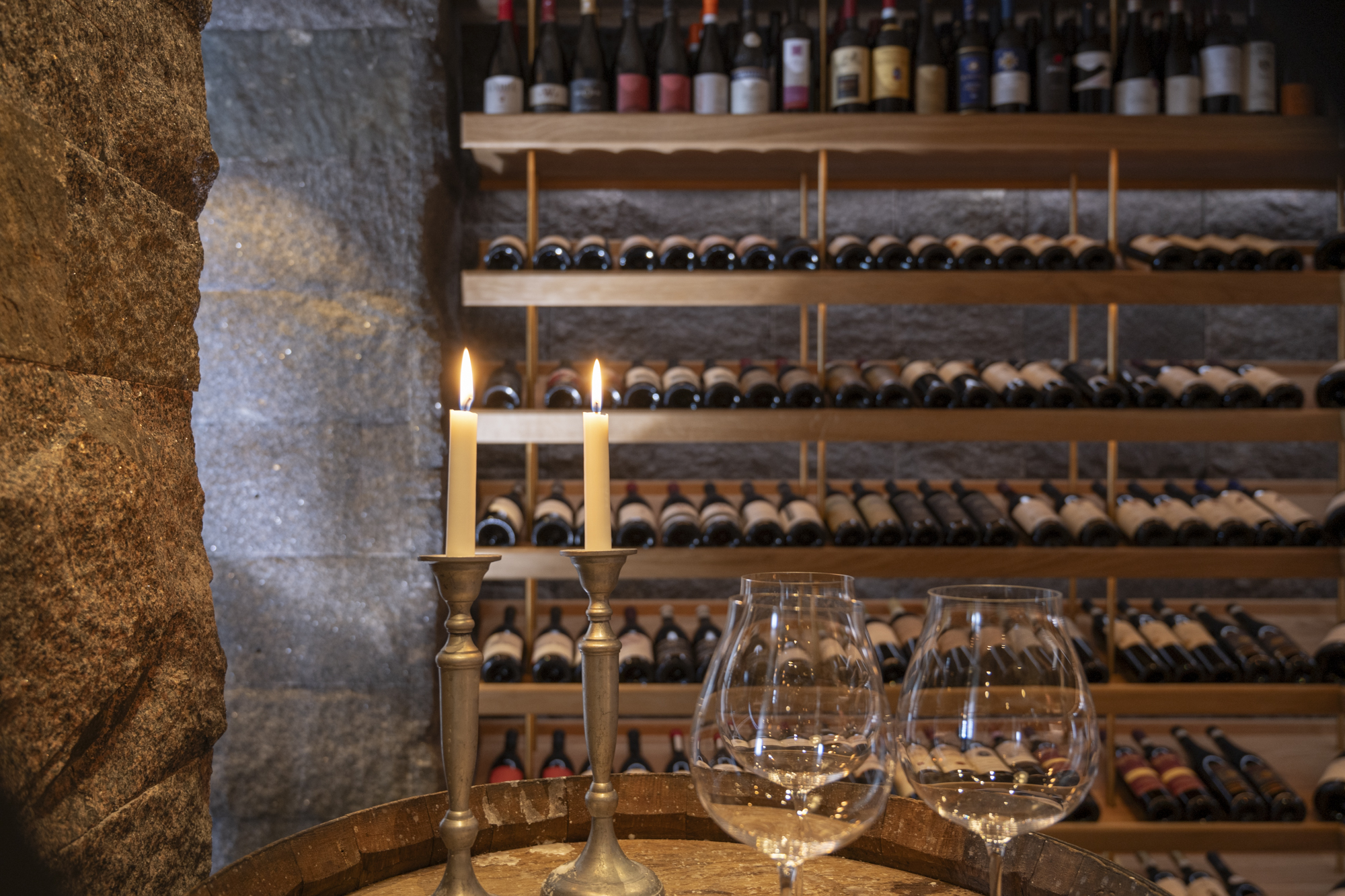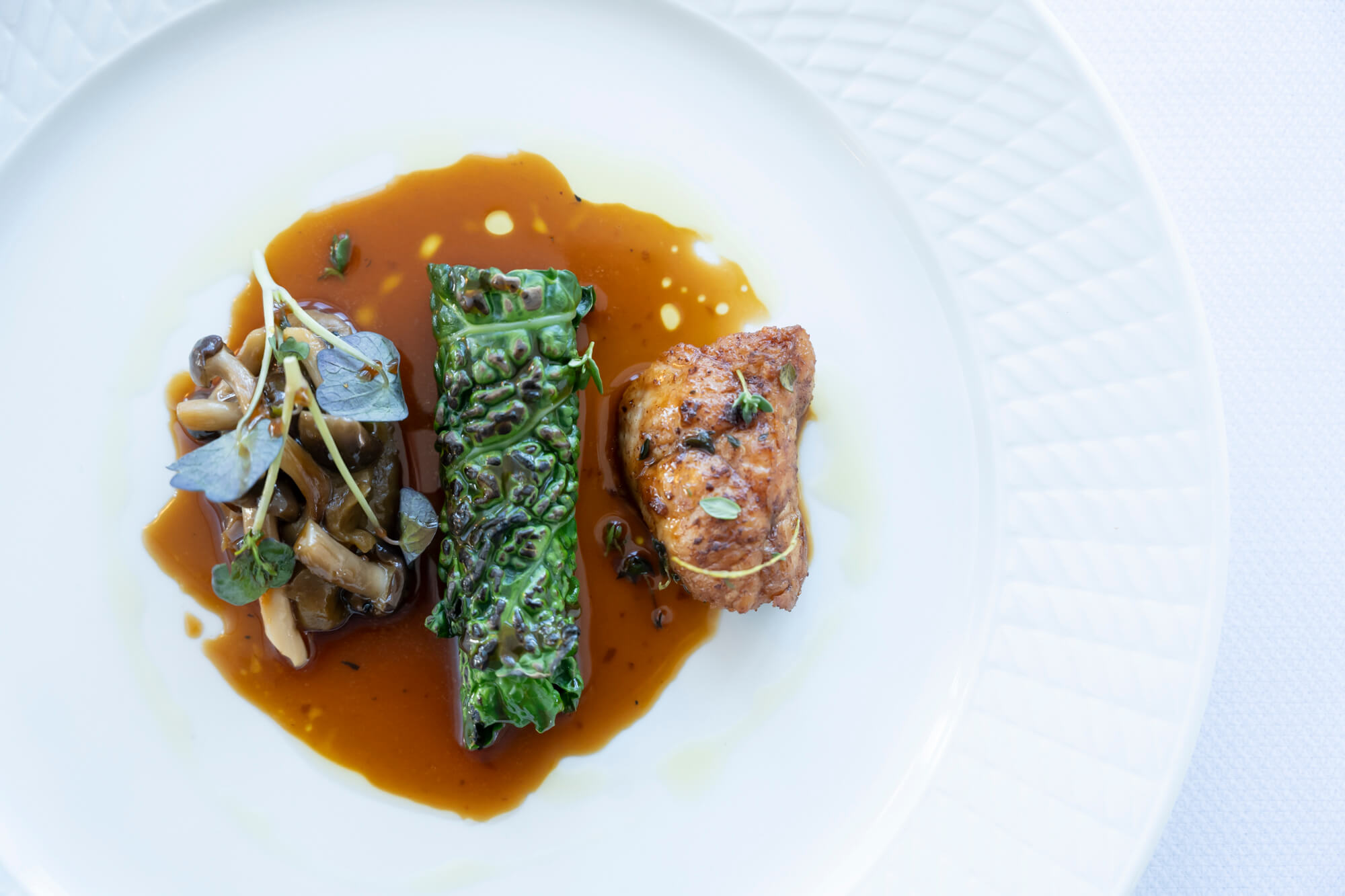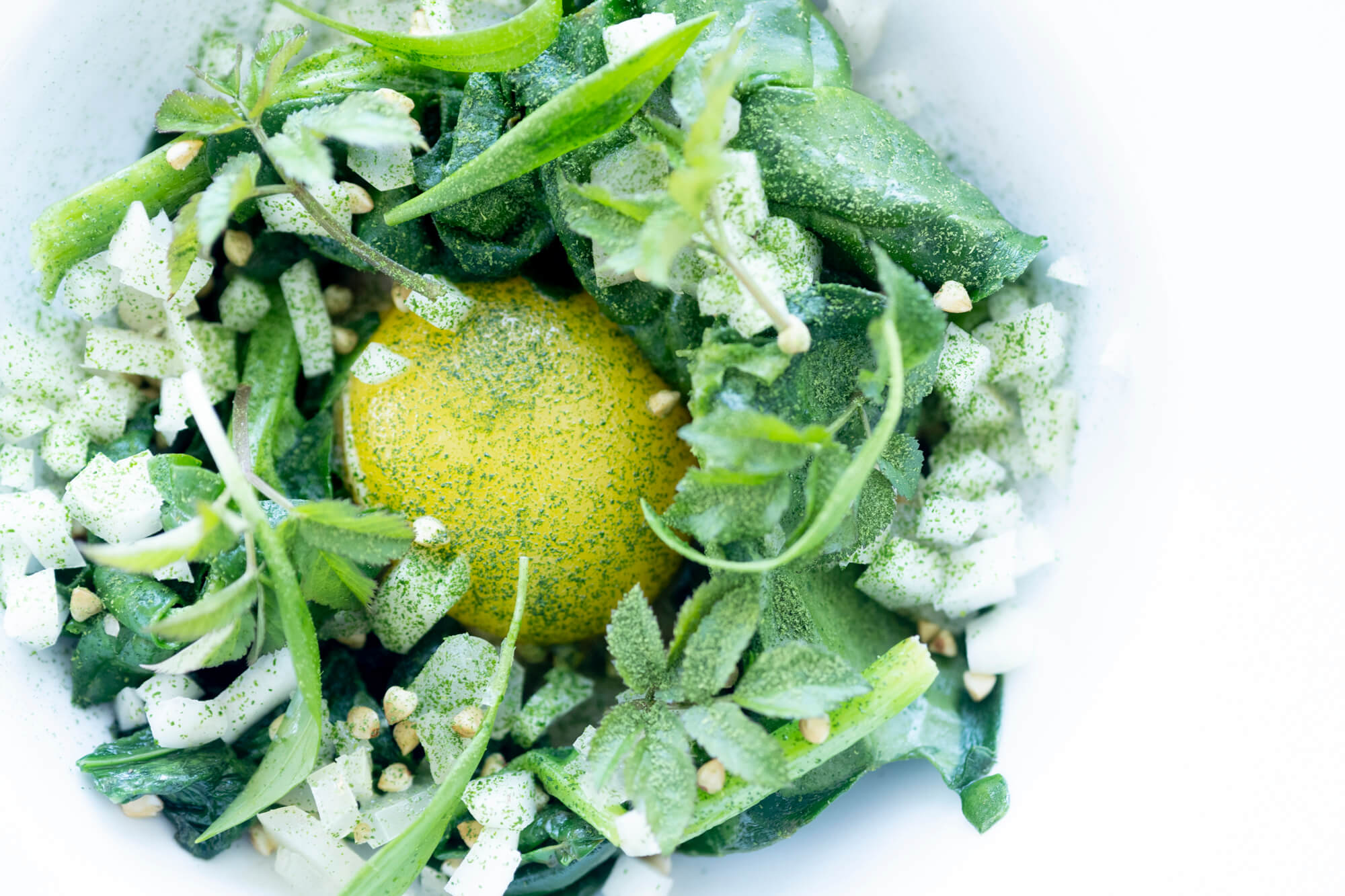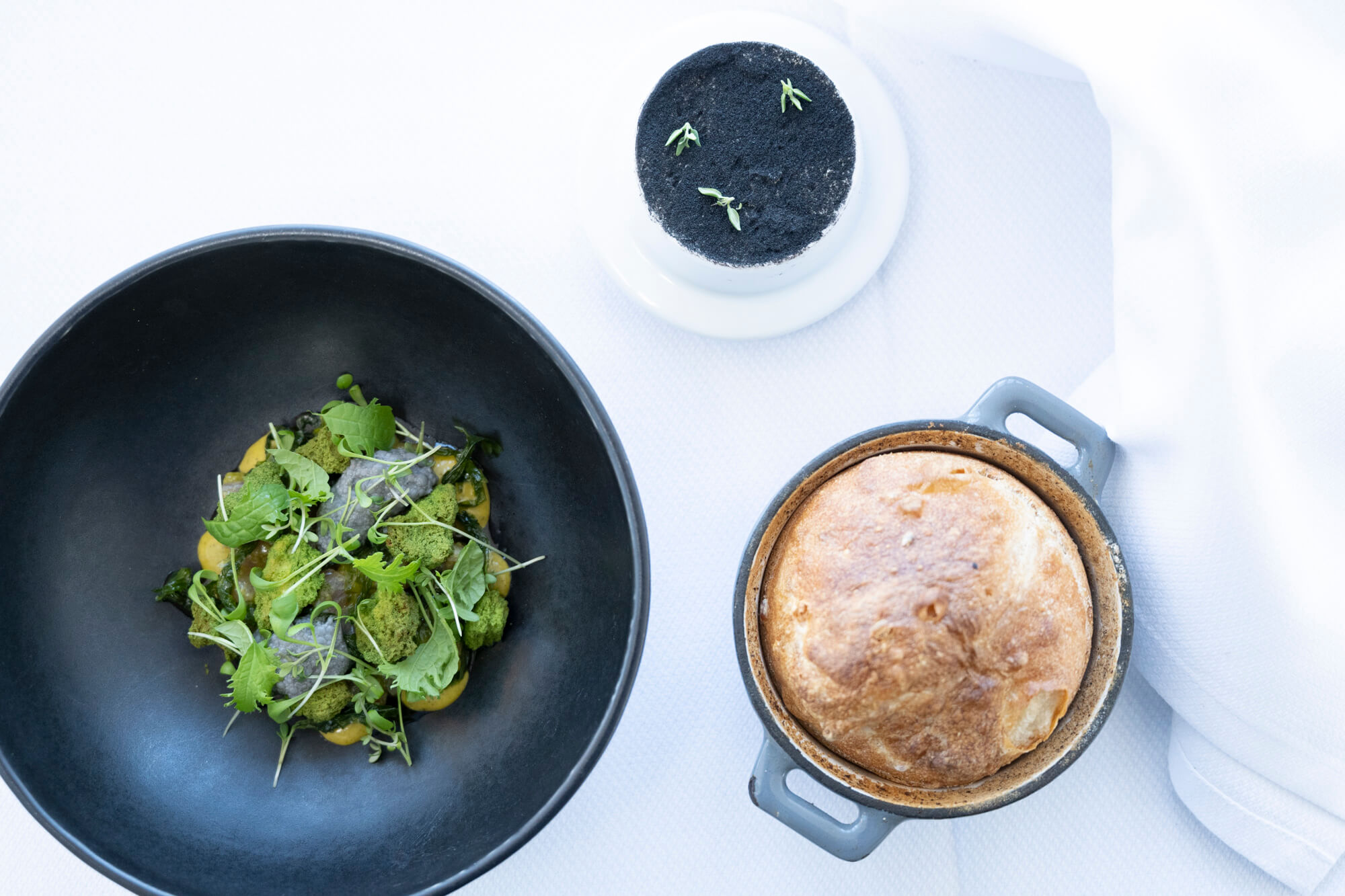 Atmospheric entertainment near Gudhjem
On special dates, professional pianists play lovely music on the restaurant's Steinway grand piano, adding a magical atmosphere for all diners.
Starry moments on the restaurant terrace
The restaurant's lovely terrace looks onto Gudhjem, the Baltic Sea and the cliffs; here you can relax and enjoy the special atmosphere of a classic seaside hotel in fantastic surroundings. Sit back and digest the day's impressions with a glass – or be pampered by the restaurant's current menu.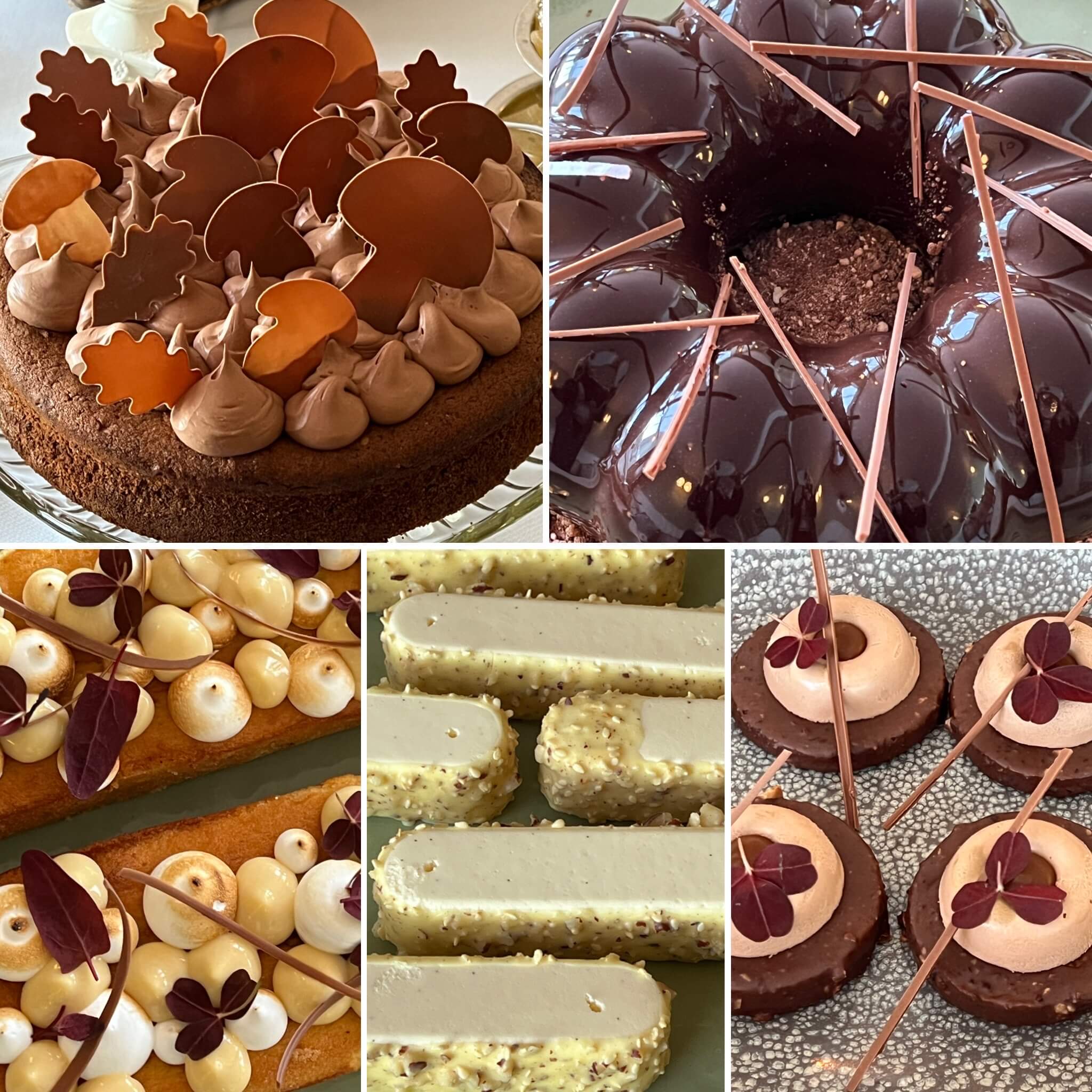 Be greeted by chocolate swirls, crispy cake bunds, soft mousses and sharp cuts at Vangs Cake Table.
Bring friends and family, pour some freshly brewed coffee into white cups, sip Stammershalle-tea and enjoy Emil Vangs elegant cake creations that excite the eyes and treat the mouth.
Read more →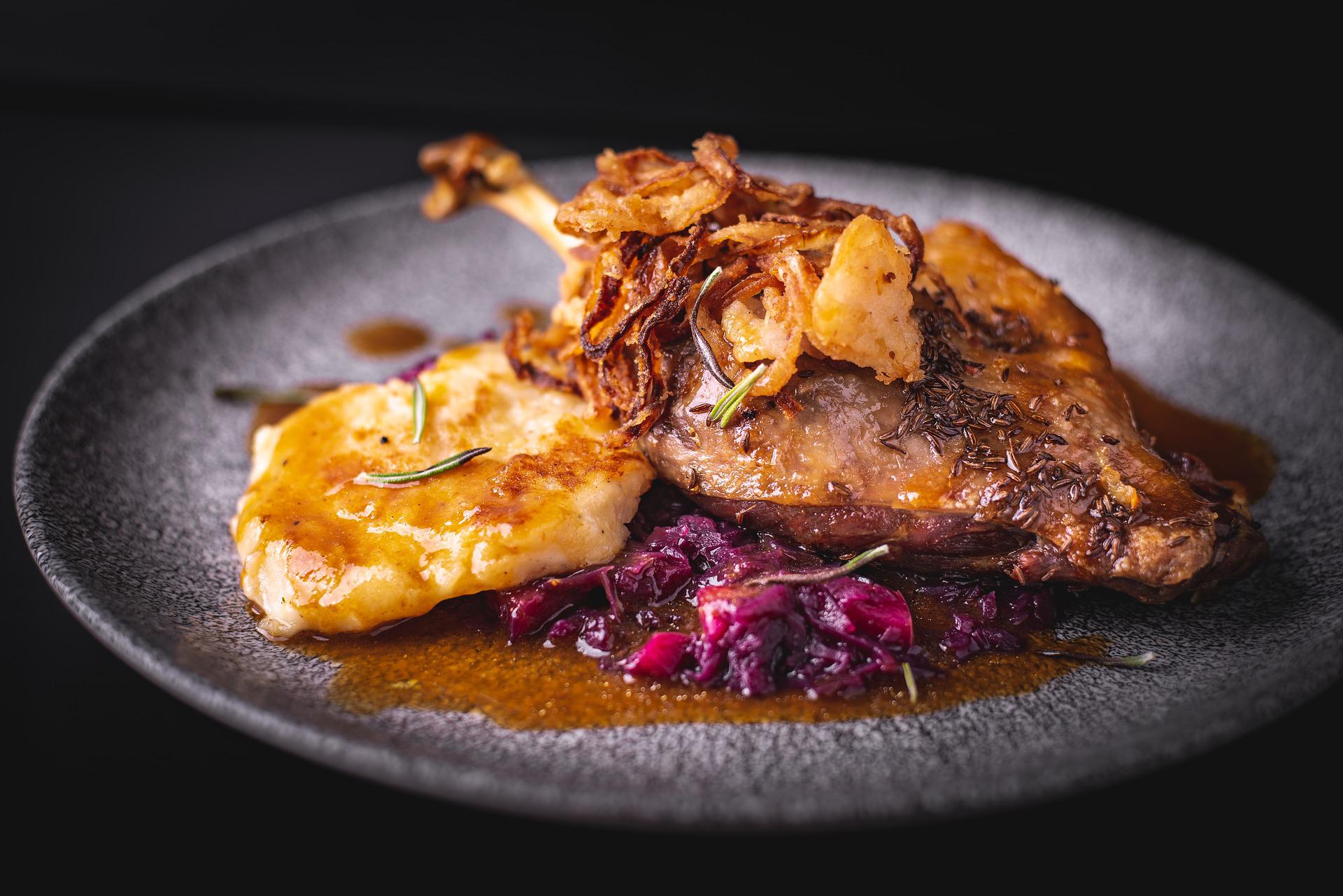 Enjoy the Martinmas Eve in our cozy restaurant when, true to tradition, we invite you to the smell of roast duck at the Stammershalle Badehotel on Friday 10 November 2023.
Read more →
Hotel & Gourmet Restaurant
Iconic Seaside Hotel on Bornholm