Enjoy a couple of nights and gourmet dinners on Bornholm
Gourmet and time for each other
With a gourmet stay at Stammershalle Badehotel, there is ample opportunity to experience a holiday on Bornholm with gourmet in a class of its own, the beautiful surrounding nature and local delicacies.
The first evening, the chefs prepare a wonderful seasonal 2-course menu. On your second evening, the waiters serve a 7-course gourmet menu created by our skilled chefs with a focus on Bornholm and seasonal ingredients. This evening you will have a sensory experience beyond all expectations.
A wine menu can be purchased, where each individual glass is carefully matched to the food by our sommelier. If you choose a gourmet stay of 3 nights, round off the stay with a tasty 2-course menu selected by the chef on the last evening.
Every morning you wake up to Stammershalle's signature breakfast buffet with a large selection of freshly baked bread, Bornholm specialties and homemade delicacies, which are enjoyed in the restaurant overlooking the Baltic Sea.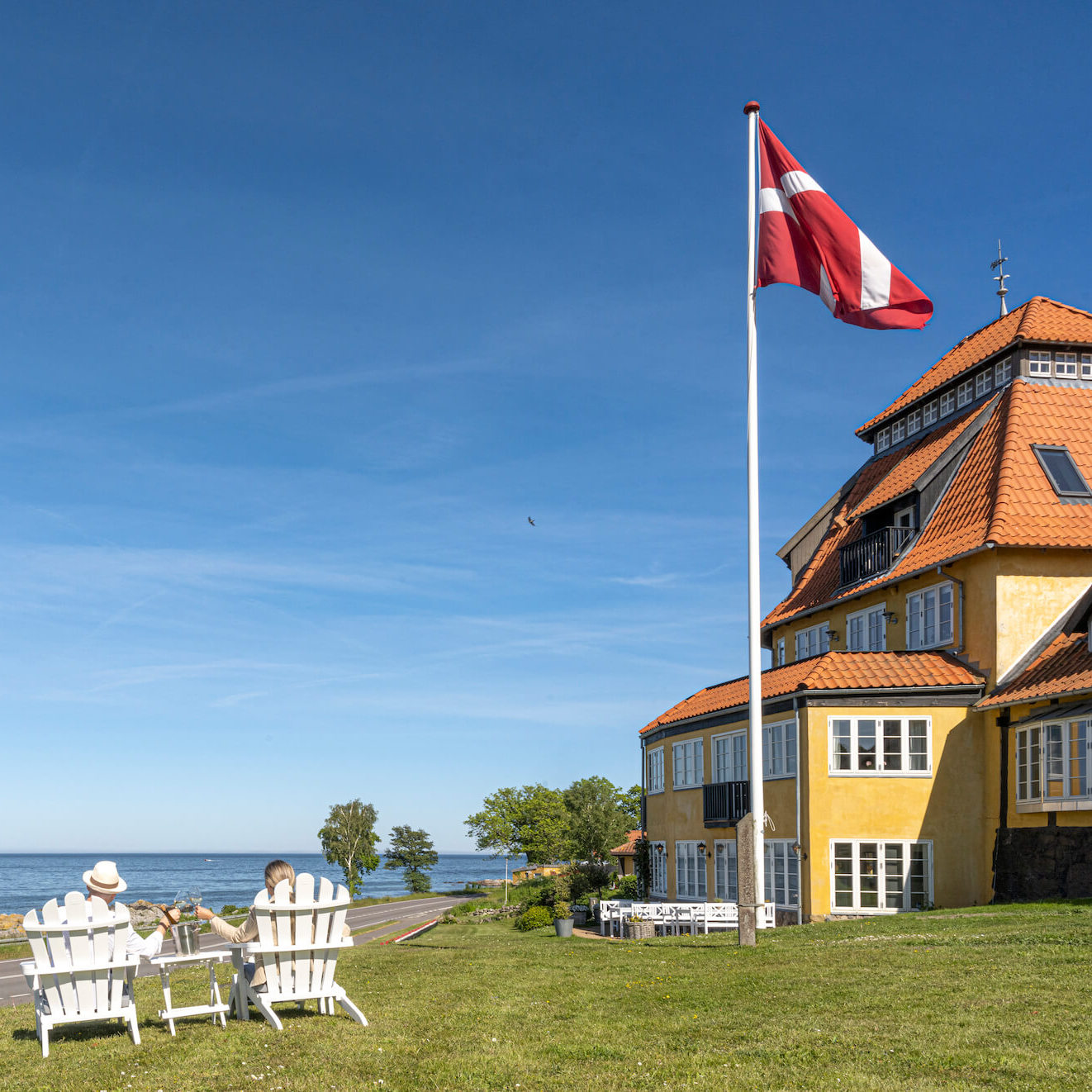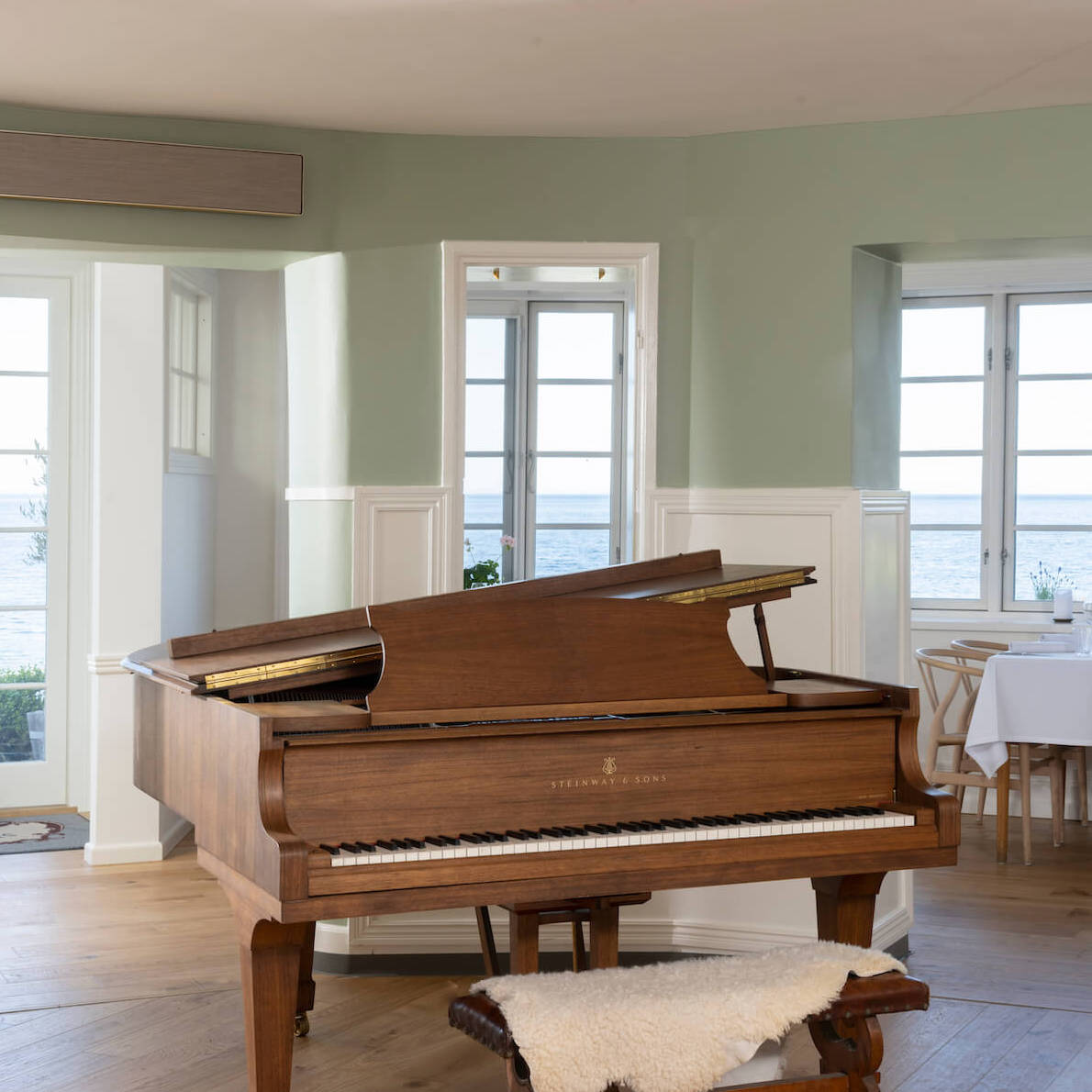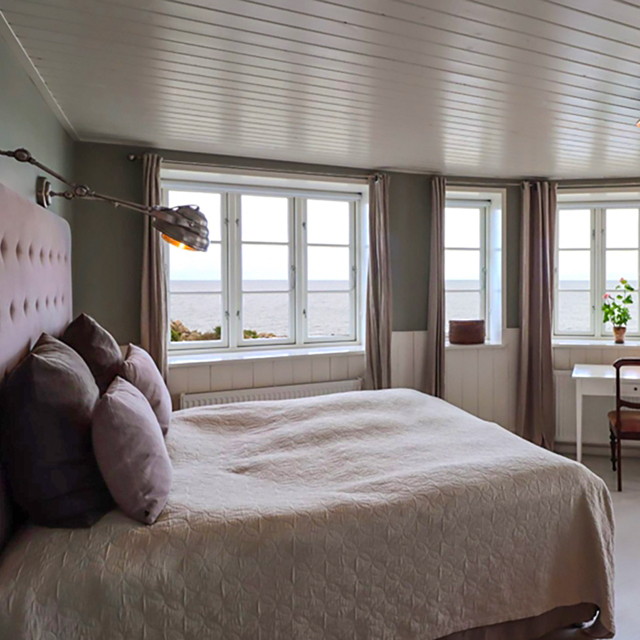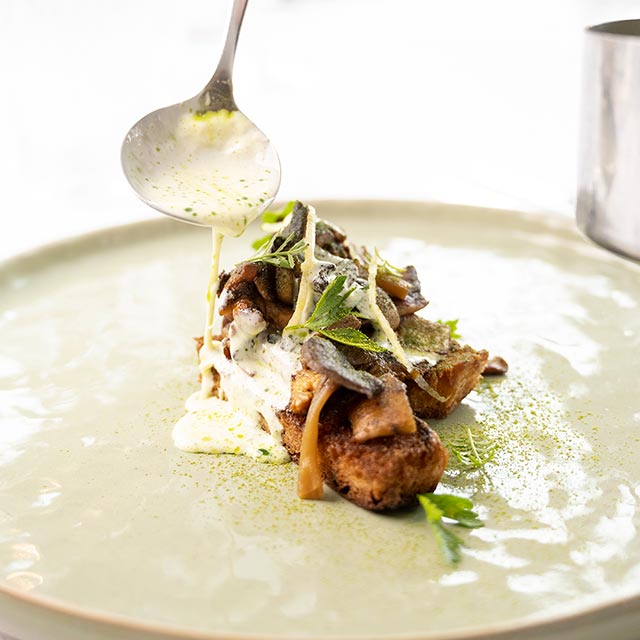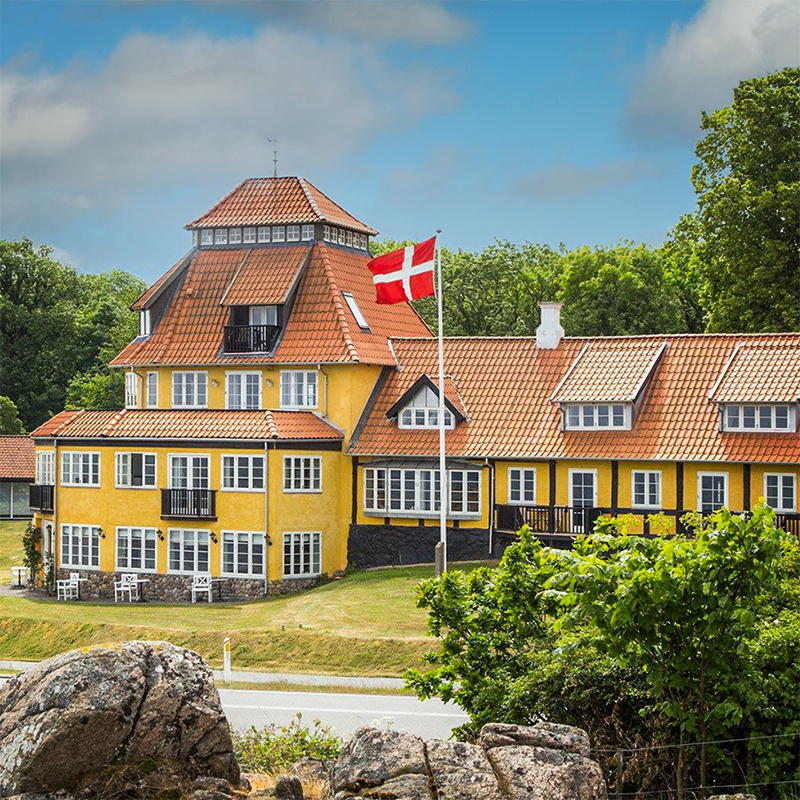 The Restaurant at the Seaside Hotel
In the restaurant you will meet real gourmet pampering with views of the sky and sea. Attentive and friendly waiters are always ready to make your visit an experience with lots of fond memories.
Our skilled chefs have put together well-prepared menus with a love for fresh and local ingredients.
The menus are adjusted according to the season and change every month.
Price from: 4,600 kr. for 2 people
Price from: DKK 6,800 for 2 people
"Beautiful restaurant with wonderful food and perfect service."
"Fantastic and can only be recommended. Especially if one appreciates being taken care of from arrival to departure."
"The food and wine were full of surprises everyday and it was truly an experience for all the senses."
Hotel & Gourmet Restaurant
Iconic Seaside Hotel on Bornholm