Iconic seaside hotel on Bornholm
Exclusive Stays & Gourmet Menus
Hotel & Restaurant opens 31 March 2023
Cosy and relaxed atmosphere with gourmet menus prepared from fresh and local seasonal ingredients
3-DAY GOURMET STAY WITH ULF PILGAARD
Book a 3-day Gourmet stay at Stammershalle Badehotel and get an extraordinarily entertaining show with the popular Ulf Pilgaard on the 14th of April 2023.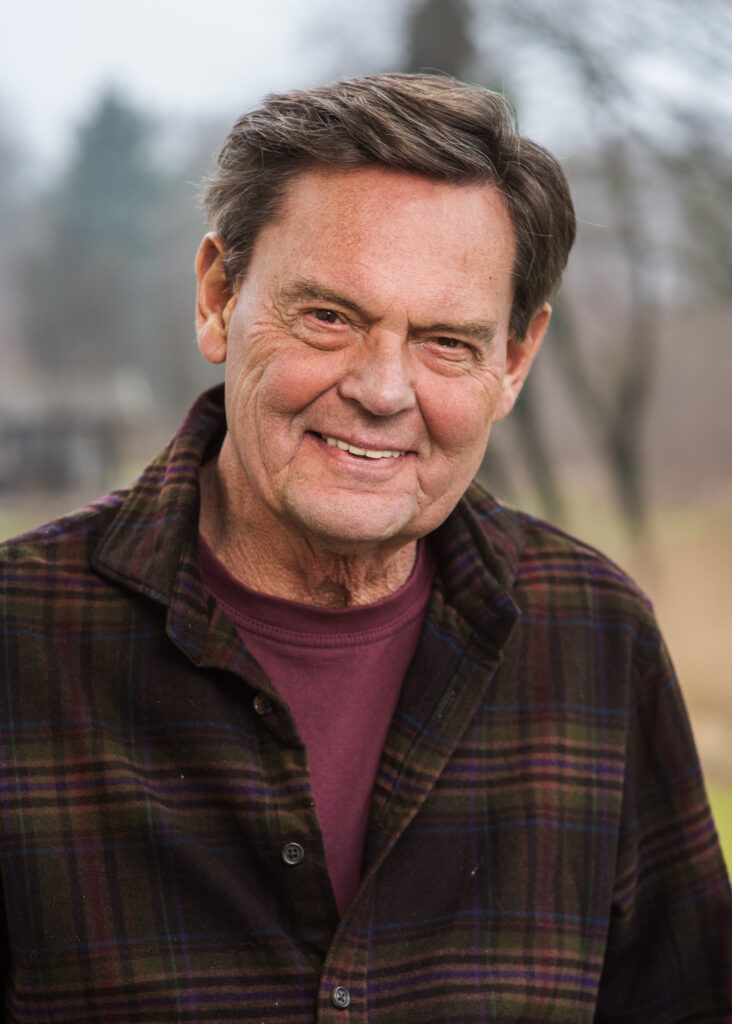 Welcome to Stammershalle Badehotel
Stammershalle Badehotel is located on Bornholm's beautiful north coast between Gudhjem and Allinge, just 30 metres from the rocky coast, with a unique view over the Baltic Sea and the island of Christiansø.
A sea view that's captivated the hotel's guests for more than 100 years.
Enjoy a boat trip in the Baltic Sea, hike in the beautiful nature of Bornholm and lunch at Stammershalle Badehotel.
Read more »
Get a great start to the weekend and enjoy a Bubble Brunch at Stammershalle Badehotel. The Bubble Brunch is intended as the kitchen's large selection of brunch favorites.
Read more »
Our new grand piano helps to create a magical atmosphere for all guests at Stammershalle
Read more »
Genuine seaside hotel on Bornholm
Stammershalle Badehotel offers a genuine, comfortable seaside hotel atmosphere, with a lovely combination of comfort, pampering, tranquillity and gastronomic experiences. The special Scandinavian light of the sky and sea plays through the mullioned windows – here you can enjoy good company or the silence and unwind from the day-to-day commotion.
We always put the guest first and focus on quiet luxury, the finest food and the scenic surroundings, giving you space for cosy get-togethers, quiet reflection or immersing yourself in a good chat or a book. You'll feel relaxed and embraced by the bright and classic style, which gives our guests a sense of presence and well-being. And our charming rooms will take you back to the peace and balance of the past and give you a good night's sleep.
Iconic seaside hotel on Bornholm for more than 100 years
Stammershalle Badehotel is an iconic hotel where guests and tourists have come since 1911 to enjoy life and each other's company. The hotel was originally built by a wealthy German entrepreneur who constructed hotels on Bornholm to attract guests to what's known as the Sunshine Island. In the 1930s, German tourists flew directly from Berlin to Bornholm for a spa break and to enjoy the magnificent landscape around Stammershalle Badehotel.
In 1934, a zoo with 70 different animals was established in the so-called Troll Forest of twisted trees behind the hotel, where you can still see the remains of the old bear cave.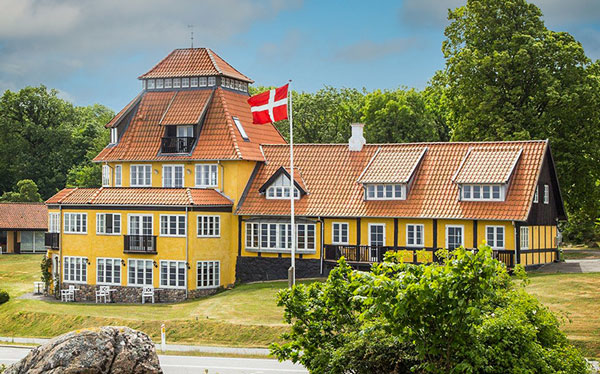 Wide-open sea and wonderful landscape outside the beach hotel
The gorgeous landscape, where the wind sometimes sweeps hard around the clifftops, is perfect for long hikes followed by a cosy time indoors. Behind the beach hotel is the Troll Forest, where you'll find standing stones, burial mounds and Denmark's third-largest glacial erratic weighing 430 tonnes.
And after you've experienced our stunning landscape from up close, you can enjoy the sea view from the dining room of our hotel with freshly ground coffee, tea, homemade pastries or whatever else takes your fancy.
We look foreward to welcoming you
Stammershalle Badehotel looks forward to welcoming you. We strive to create a relaxed and exclusive – but unpretentious – atmosphere, true to the spirit of the hotel, the natural surroundings and the island's history. We want to give you the feeling of visiting a warm home where your wishes are always in focus.
Sea bathing, sauna and tennis
The bathing jetty is 150 meters from the beach hotel, so you can start your day with a swim in the sea in true beach hotel style. If the water is cool, you can warm up in the sauna afterwards. You also have free access to a tennis court.
The hotel's gourmet dinner & wine menu
Sit back and relax in our restaurant where you can choose between four- and seven-course gourmet menus and from a wine menu, where each glass is carefully matched to the dish.
Breakfast buffet with Bornholm specialities during sunrise
Our popular breakfast is based on local Bornholm products and served by smiling staff in the restaurant – and accompanied by a picturesque sunrise over Gudhjem in the east.
Atmospheric piano music on the Steinway grand piano
Our new grand piano helps to create a magical atmosphere for all guests at Stammershalle Badehotel. Our house pianists play wonderful piano music. We look forward to seeing you and creaing an amazing atmosphere!
Give an experience at Stammershalle Badehotel as a gift.